Our clients trust our products and their XenForo communities with us.
Audentio has been a pleasure to work with. Not only is their work technically excellent, but they are also easy to communicate with and responsive to our needs and goals. We have been very happy with their work.

Arnold Kim
MacRumors.com
On the XenForo community forums they've got many active, support/customization threads going. Some are hundreds of pages long. These guys take being responsive to clients needs, to a whole other level.

Chuck Wadlow
cPanel.net
Our members truly love our latest style updates as well as the new functionality that UI.X brings and we wholeheartedly recommend Audentio to anyone wanting to take their XenForo site to the next level. The work was professional,...

Denis Dyack
Que-ee.com
Mike recently gave me a guided tour of his various style products. They are much more than importable styles. You can actually very easily set up unique designs with no technical knowledge. What astonished me is that so few...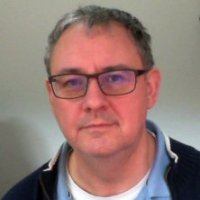 Stuart Wright
AVForums.com