New Forum Design for Talking Point
This year, Alzheimer's Society prepared to completely overhaul their brand and subsequently, their online presence. In order to retain consistency, Alzheimer's Society turned to ThemeHouse to help build a forum that represented their new brand as well as increased functionality for it's active members. With over 1.5 million posts, their online community known as Talking Point, has become a safe haven for those affected by dementia.
The Challenge
The challenge was not only to make sure every interface decision was done with the audience in mind which required extensive testing in colors and sizing, but also to ensure the brand styleguide that was laid out to us was meticulously represented in the new forum design.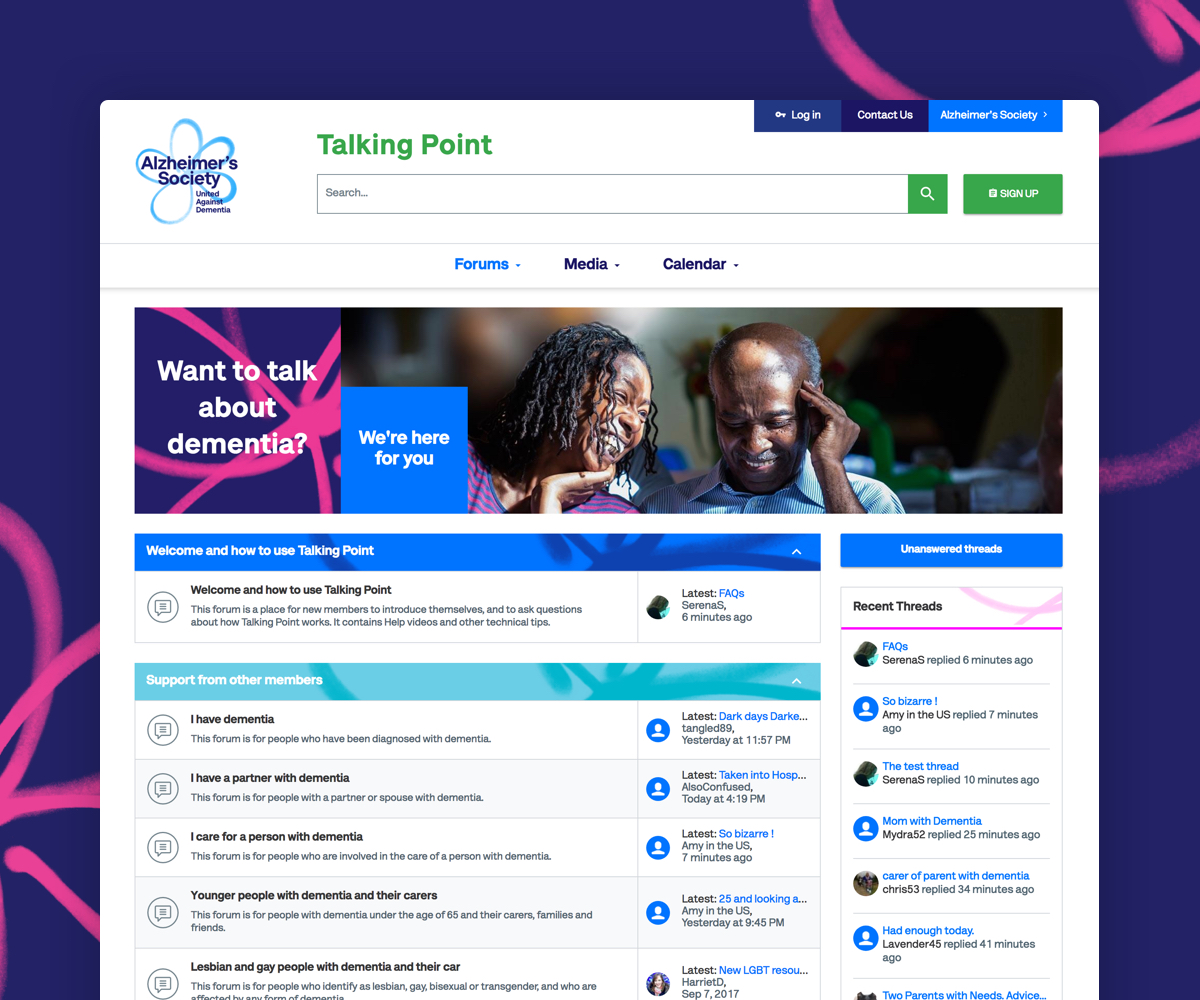 The Solution
With a community that caters to a wide range of age groups, we knew it was imperative to utilize clean design elements and contrast as the project progressed. The end result is a unified brand experience and online presence — one that is playful, honest, and simple to both avid users and the general audience. The new forum design maintains a balance between approachability and professionalism that can continue to help communicate Alzheimer's Society's own unique voice moving forward.
Project Included:
Complete UI/UX design process that focused on the already established brand and clean design elements

Forum development with emphasis on responsive design and functionality enhancements

Four detailed videos transitioning Talking Point's members from the old vB4 forum to the new XF1 forum