Just Released: MacRumor's Twitter Bot
MacRumors attracts a broad audience of both consumers and professionals interested in the latest technologies and products. They have an active community focused on purchasing decisions and technical aspects of the iPhone, iPod, iPad, and Mac platforms with over 25 million posts on their forum.
Looking to engage with their audience and drive traffic to their Buyer's Guide, MacRumors teamed up with us to create a Twitter bot that could advise their followers on future and potential purchases.
When asked whether a product should be purchased, the bot is able to inform users how recently a product has been updated, whether or not that product is a good buy, and even links them to additional information about the product.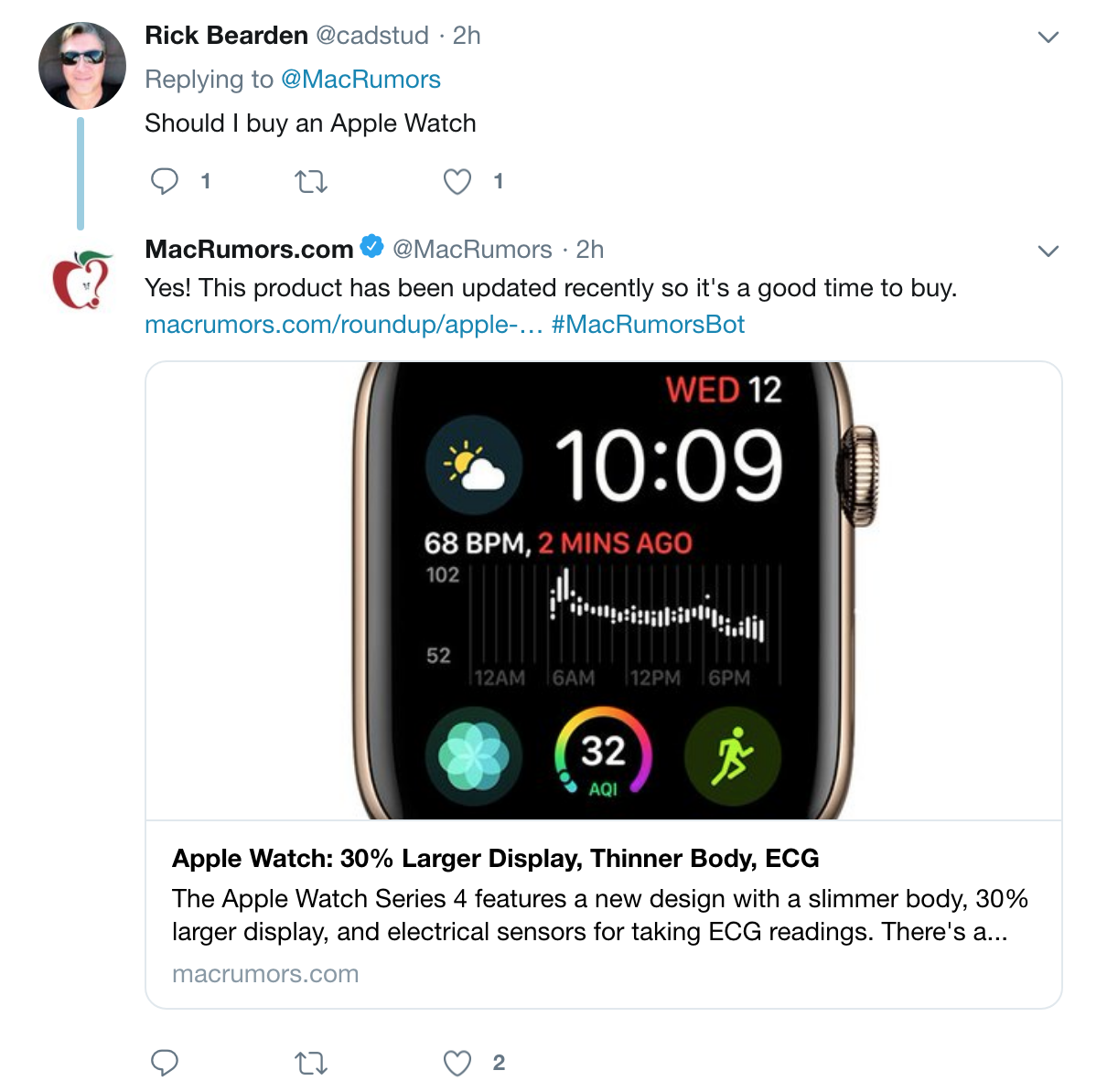 Kyler, Chief Technology Officer at Audentio, and Jon, a developer at Audentio worked to create a syntax to decide whether a response was for purchasing a product or whether the bot should reply at all. They used the API data from the MacRumor Buyer's Guide to formulate reponses. After the project was completed, our team created documentation on how to setup and configure the bot.
Our team always enjoys working with MacRumors and creating intuitive solutions to help meet their needs. Ready to give the bot a try? Check it out here.